MEGAN FOSTER: ILLUMINATING

OCTOBER 28 - JANUARY 15, 2017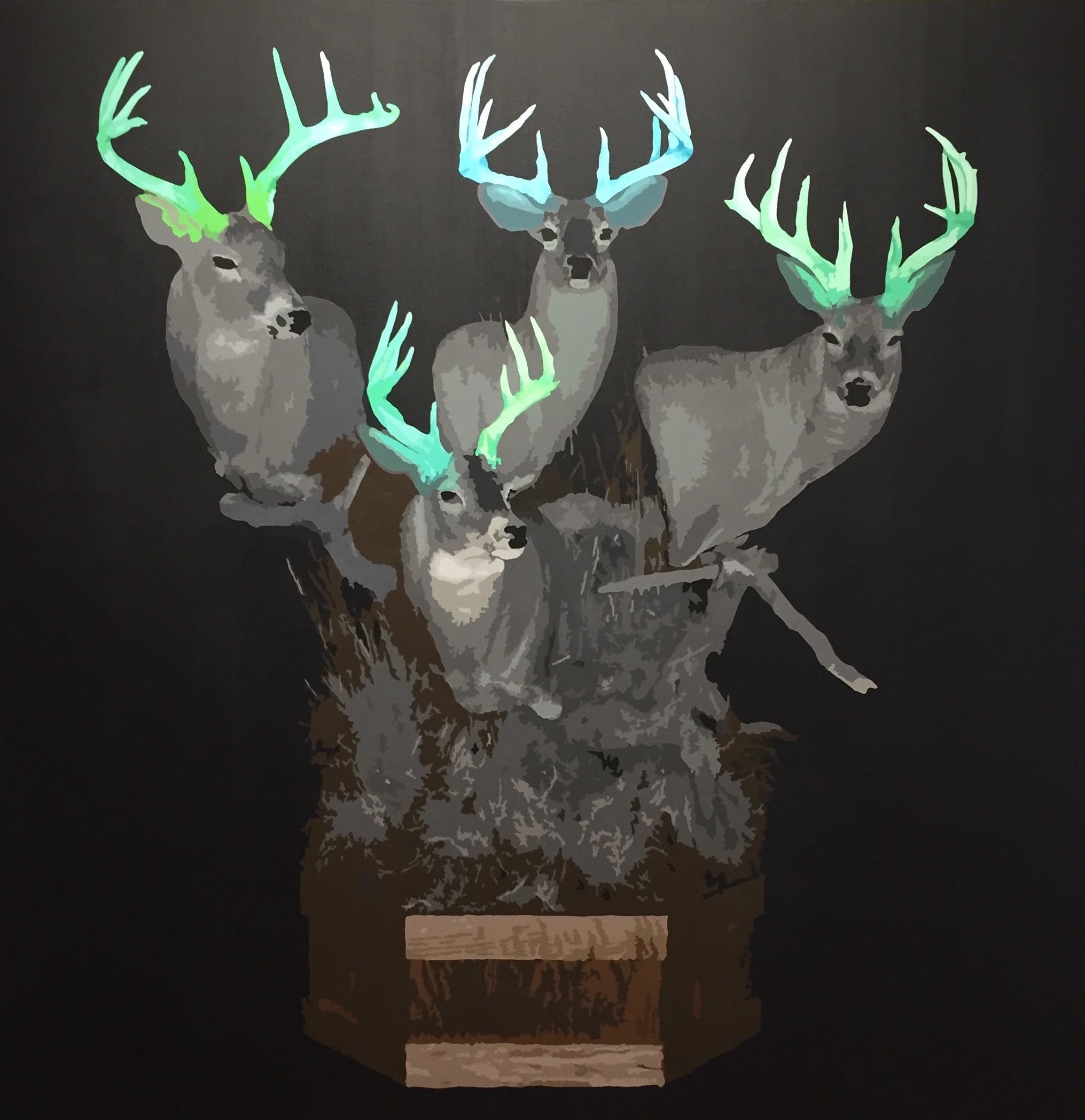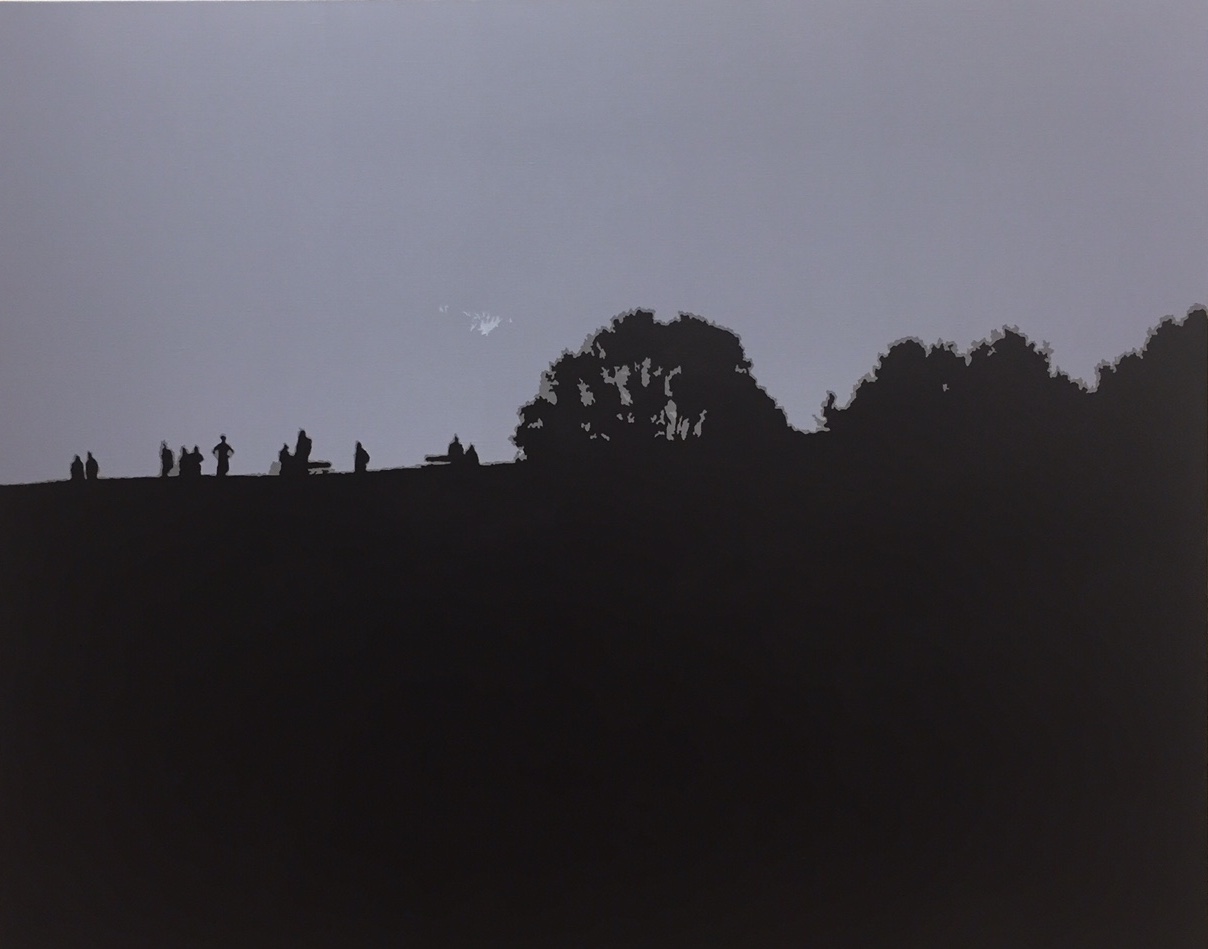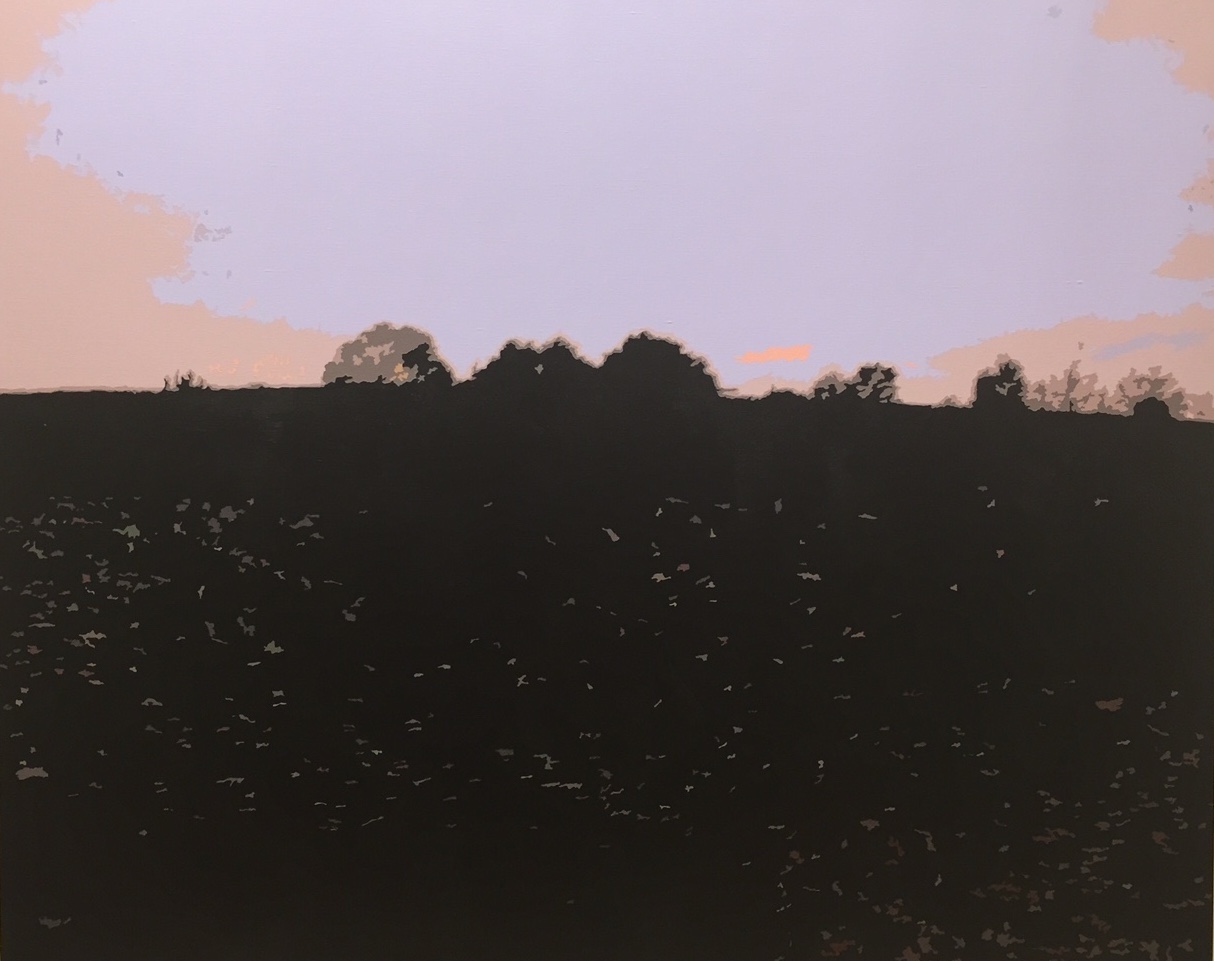 Megan Foster's work offers an insightful narrative of the everyday experience through a mix of art, architecture, design and so-called science. Inspired by her middle-class, suburban upbringing, Foster has been making paintings and silkscreens using appropriated images, film stills and magazine clippings as a starting point to depict banal scenes that have the potential to be spectacular and fantastic. "My paintings have a cut stencil feel," she says. "I take a conceptual approach and play with light, creating an illusion using something super flat."
Citing director Steven Spielberg as one of her early influences, Foster has been developing the notion of "homegrown science projects gone awry." For example, a recent piece on the BBC about protecting reindeer from traffic accidents by coating their antlers with reflective paint led to her Deer Crossing series, which she describes as "a whole family of deer that glow."
Nature has become a backdrop for Foster to experiment with "weird science" glow-in-the-dark designer pets and over-the-top, solar-powered garden decorations popular in contemporary suburban culture. Hybrid plants and naturally occurring spectacles, such as the red tide, the Northern Lights or fields of fireflies all find their way into her work as she rethinks the meaning of landscape and the sublime. These objects and ideas are connected and recreated on a monumental scale, highlighting their absurdity while lending authority to the everyday.

Megan Foster earned her BFA at RISD (2000) and MFA at Columbia University (2002). Before joining the faculty at RISD in the fall of 2016, Foster taught at The City College of New York where she was the head of Printmaking and director of the MFA program. She was also master printer at the LeRoy Neiman Center for Print Studies and is the co-founder of Moonlight Editions. Her work has been included in exhibitions at Black and White Gallery, Brooklyn, NY; Mixed Greens Gallery, NYC; PS1 Contemporary Art Center, Long Island City, NY; Inside-Out Art Museum, Beijing, China; and the San Jose Museum of Art, San Jose, CA, among other venues. ILLUMINATING is Foster's third solo exhibition at Black & White Gallery.